Welcome
We want you to relax when you stay in Ibiza, so we've gathered up a list of gay hotels to make it easier for you to plan your gay trip.
Some call it gay or heterofriendly and others name it gay only or men only... Make up your mind!
Finca Can Tunicu
Pure nature in Ibiza!
A 194,000 sq.ft. property on a mountain with a typical country house makes your finca holidays something special.
An Ibiza vacation rental at Finca Can Tunicu has little to do with what most tourists on the island expect or are looking for!
Demanding individualists can spend relaxing finca holidays here in a real sanctuary in almost complete seclusion, far away from mass tourism and party noise.
Whether you want to be undisturbed with your family, good friends or colleagues, want to spend a very special honeymoon or plan to telecommute for professional purposes as a digital nomad, you will enjoy it here.
Axel Beach Ibiza
Axel Hotels, the first hotel chain in the world, which mainly caters for the LGBT collective, opened the new AxelBeach Ibiza in May 2017!!! It is located right on the beach, a unique landscape in Sant Antonio bay. Its trendy and exclusive interior design makes the modern apartments exclusive and stylish, which have private suite, living room, private terrace and totally equipped kitchen. Get ready to enjoy with us the best sunsets of Ibiza from the magnificent pool deck at our Sky Bar or just lying on the beach indulging yourself by the Axel best experience ever.
Hotel Cenit - men only
Discover a different kind of gay-friendly family hotel in Ibiza town, with history, personality, a quiet location and many special features. There are 63 rooms (Hotel Cenit) and 55 apartments (Apts. Sol y Viento), most with breathtaking sea views. Only 400 metres from Figueretas beach...
La Finca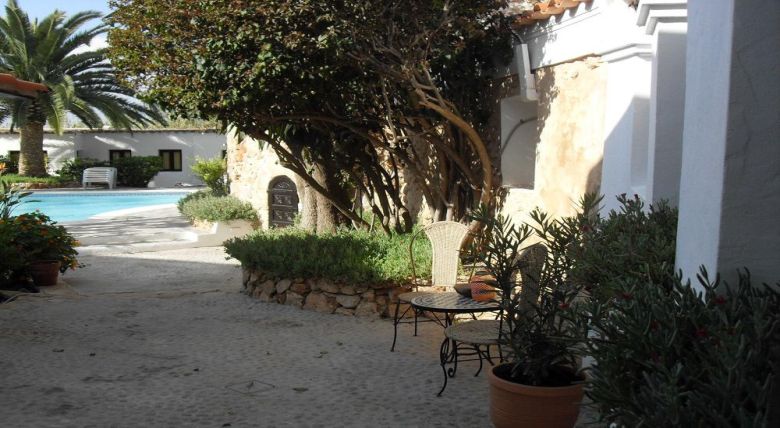 The La Finca is a beautifully converted farmhouse transformed into a gay oasis and two miles from Ibiza Town. Each room is uniquely designed with there own individual furniture and fixtures, but all with bathroom room and air conditioning. There is a magnificent pool surrounded by sunloungers, an indoor bar. A lavish breakfast is served each day until 1pm (included in the price), there is also a sauna.
Hotel Es Vive - adults only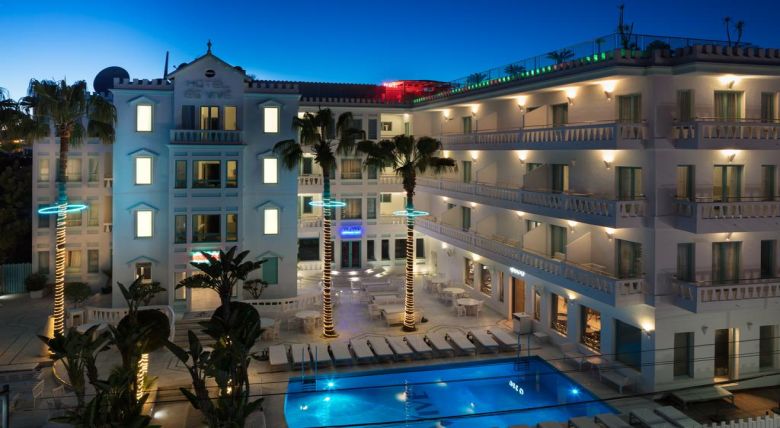 Upon stepping inside Hotel Es Vive you will be met with tropical palms, brilliant white walls, an inviting pool and the chilled out ambient beats of a poolside DJ. As you are ushered into the cool Art Deco designed foyer and relieved of your bags by friendly, welcoming staff the stress of everyday life will fade to a distant memory and you will feel yourself relax into the unique Ibiza oasis that is, Hotel Es Vive.
Hotel Marigna - adults only
In the center of Ibiza, a few minutes walk from some of the best beaches on the island and all city services at your fingertips is the Hotel Marigna, the ideal place to feel at home and you will enjoy the charm of Ibiza and live an unforgettable holiday. Located just 100 meters from the sea and 15 minutes from the historic town of Ibiza, each of the 44 rooms in our hotel are designed and decorated differently; equipped with an LED light system that allows you to acclimate the fourth colour you want, depending on your mood. All designed for your comfort and well being!
Casa de Huespedes la Peña
This simple guest house is located next to Ibiza Port, just 50 metres from the sea. It offers exterior-facing rooms, some with a balcony, 500 metres from the walled city of Dalt Vila. Rooms at Casa de Huespedes la Peña feature traditional, functional decor and a fan. All include a desk, a fridge, and a sink, while bathrooms are shared.
Casa Alexio - men only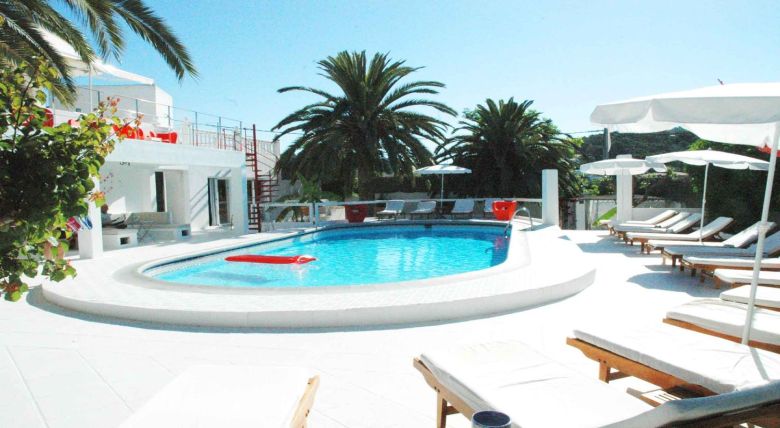 The central building is a villa of classical Ibiza architecture with a comfortable lounge and common zones. A great swimming pool accessible from all the rooms, ideally to sunbathe, to relax, or to have a drink. In Casa Alexio you will have the privilege to enjoy a wonderful view of the island of Formentera and the old city from the terrace.
---
Services
Whether you visit our design hotel for business or pleasure, the warm and personal service is sure to make your stay a delight. Enjoy the hospitality!
All day airport Transfers
Cheap taxi and car rental
Guarded parking 24h monitored
Wake up Calls
Mini Bar and safes
What people say?
I appreciated the very courteous and professional hotel staff. The Director of the Front Office reached out in advance of our stay to introduce himself. It was nice ...
Let me start with the positives: The location can be very good if you are working somewhere on the east side. Not too bad a location if you are a tourist ...